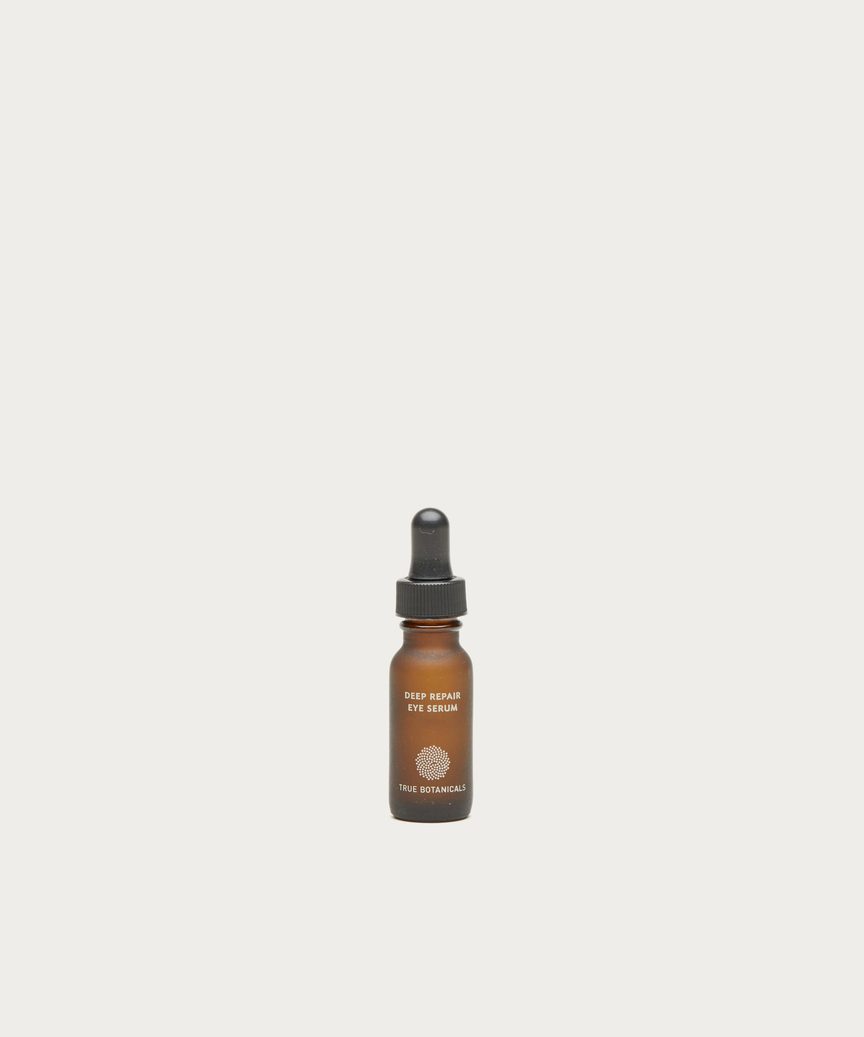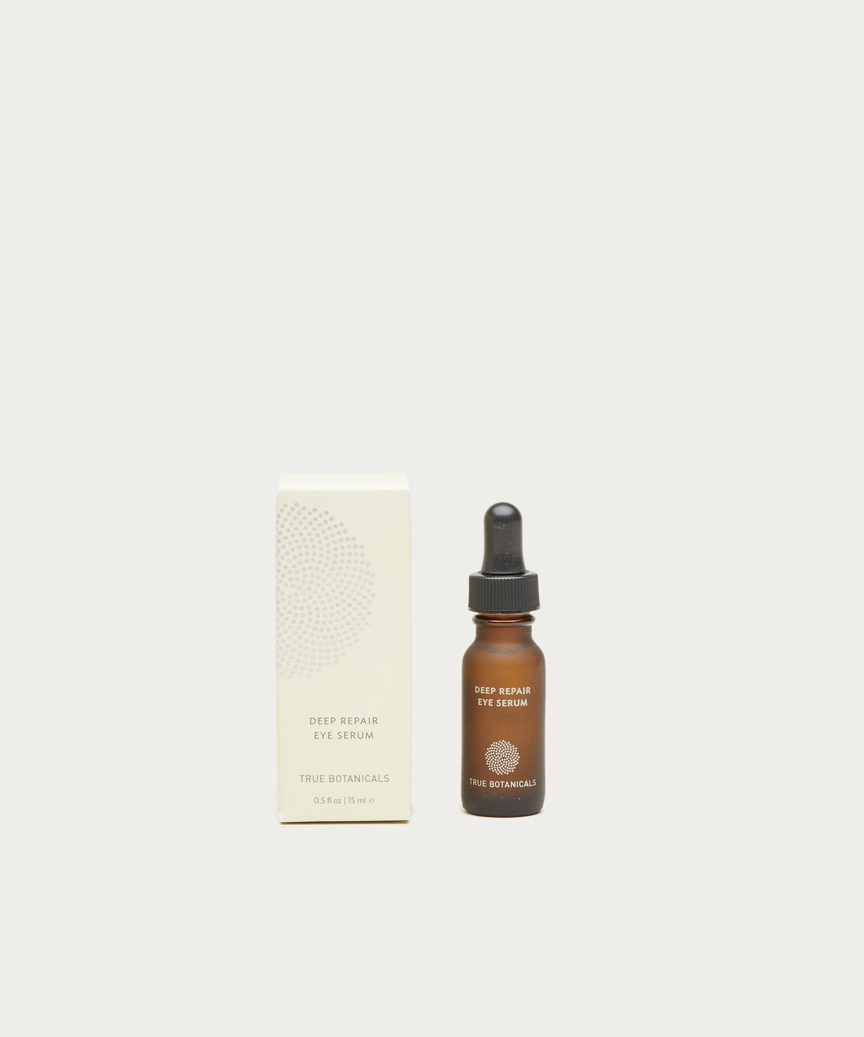 True Botanicals
Deep Repair Eye Serum
Or 4 payments on orders $200+

Signs of aging initiate in the deepest layers of the skin, not the surface. Made with highly absorbent oils, this eye serum does what creams can't: penetrates deeply to deliver restorative nutrients where they're most needed. This rich eye-area treatment is formulated to combat puffiness and diminish fine lines. Increases circulation, smoothes wrinkles and brightens dark spots. Firms skin and repairs damage. Size: 0.5 ounce.
Materials
Carrot seed oil regenerates skin tissues with powerful vitamins and antioxidants. Blackberry seed oil is rich in vitamin C, E and lutein to prevent and repair cell damage. Tuberose stem cells reduce dark circles, puffiness, and fine lines, increasing microcirculation for tighter, firmer skin.
Additional Details
Gently apply a thin layer to the eye area as needed.