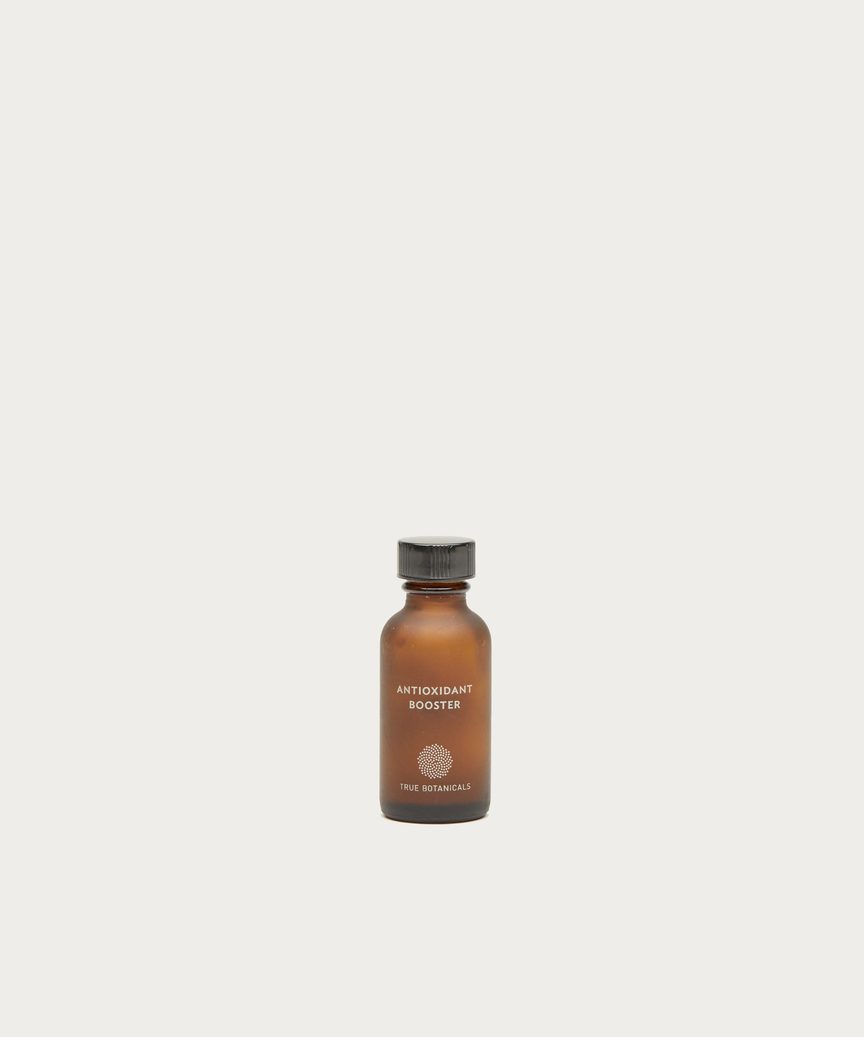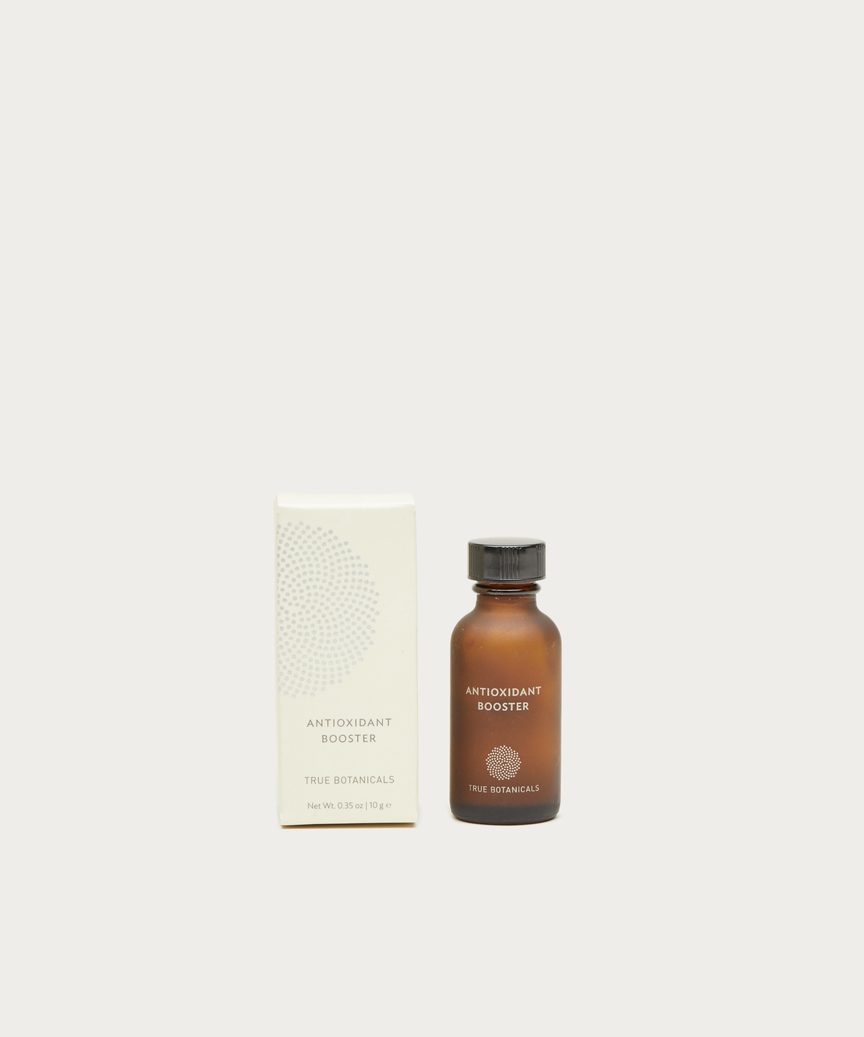 True Botanicals
Antioxidant Booster
Or 4 payments on orders $200+

Made with the same antioxidants that help preserve the longest-lasting fruits and vegetables, this powerful booster helps to prevent and repair skin damage and is gentle enough to use every day and every type of skin. This is the first skincare product ever to use apple peel powder, shown to be a more potent antioxidant than vitamin C. Firms, clears acne, and brightens dark spots. Size: 1 ounce.
Materials
Apple peel lends rejuvenating antioxidant properties. Quercetin has been shown to extend the life of human cells and is a key component of apple and onion skin—one of the main reasons they last so long in your pantry. Resveratrol is a powerful antioxidant with restorative properties, preserving skin's youthfulness by protecting skin cells and DNA.
Additional Details
Dissolve 1-2 shakes of booster into 2-3 pumps of serum, mist or water. Smooth onto your face, neck and chest at night.