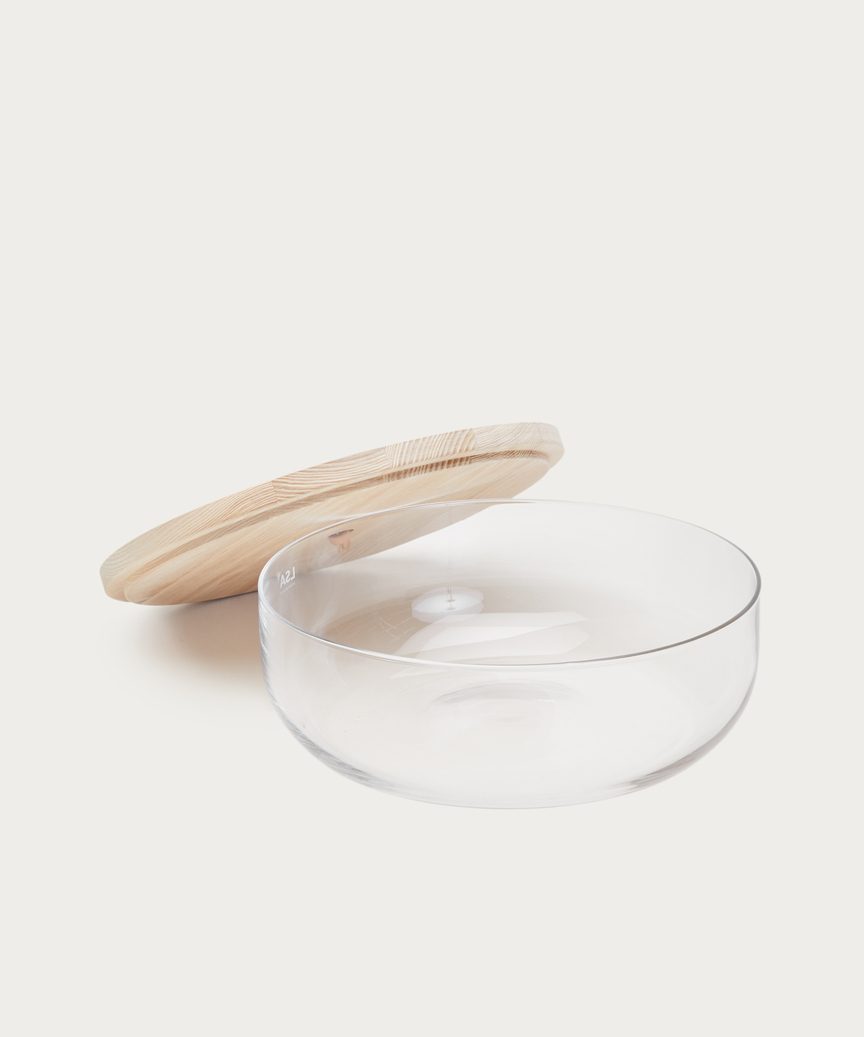 LSA International
Wide Container & Ash Lid
Or 4 payments on orders $200+

Renowned for their unique style, original designs and enduring quality, LSA is considered one of Europe's leading brands of contemporary handmade glass and porcelain. Mouth blown glass, natural ash and hand knotted leather loops give the Ivalo collection of serving pieces a minimalist aesthetic. With a step in carved into the wooden lid secures it in place, creating a functional and versatile serving piece. Fill with whole walnuts in the kitchen or natural sponges in the bathroom for an elevated display.
Dimensions
Measures 4.25" H x 11.5" W.
Additional Details
Hand wash glass in soapy water and dry with soft cloth. Clean wood and leather with a soft brush or damp cloth. Do not place in dishwasher or leave immersed in water.