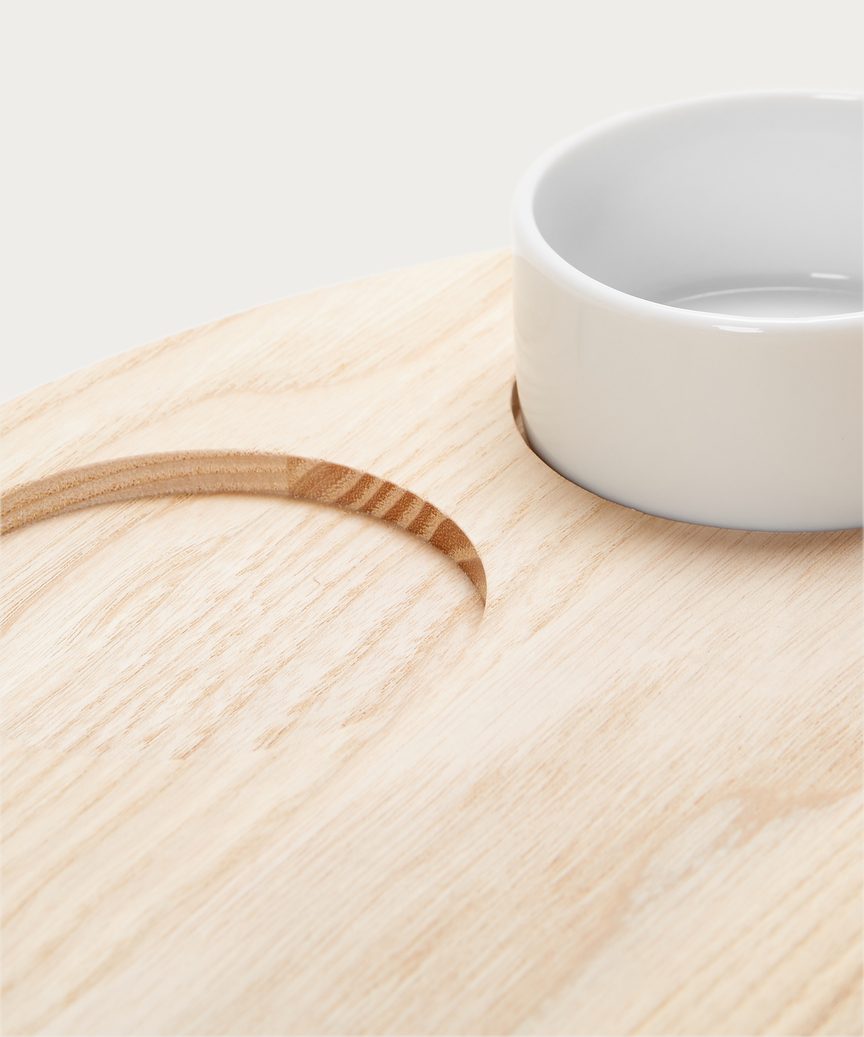 LSA International
Ash Serving Platter
Or 4 payments on orders $200+

Renowned for their unique style, original designs and enduring quality, LSA is considered one of Europe's leading brands of contemporary handmade glass and porcelain. Ideal for serving breads with oil, this ashwood base hosts two porcelain dishes and looks beautiful on any table.
Dimensions
Measures 11.5" wide.
Additional Details
Wipe clean with a damp cloth.