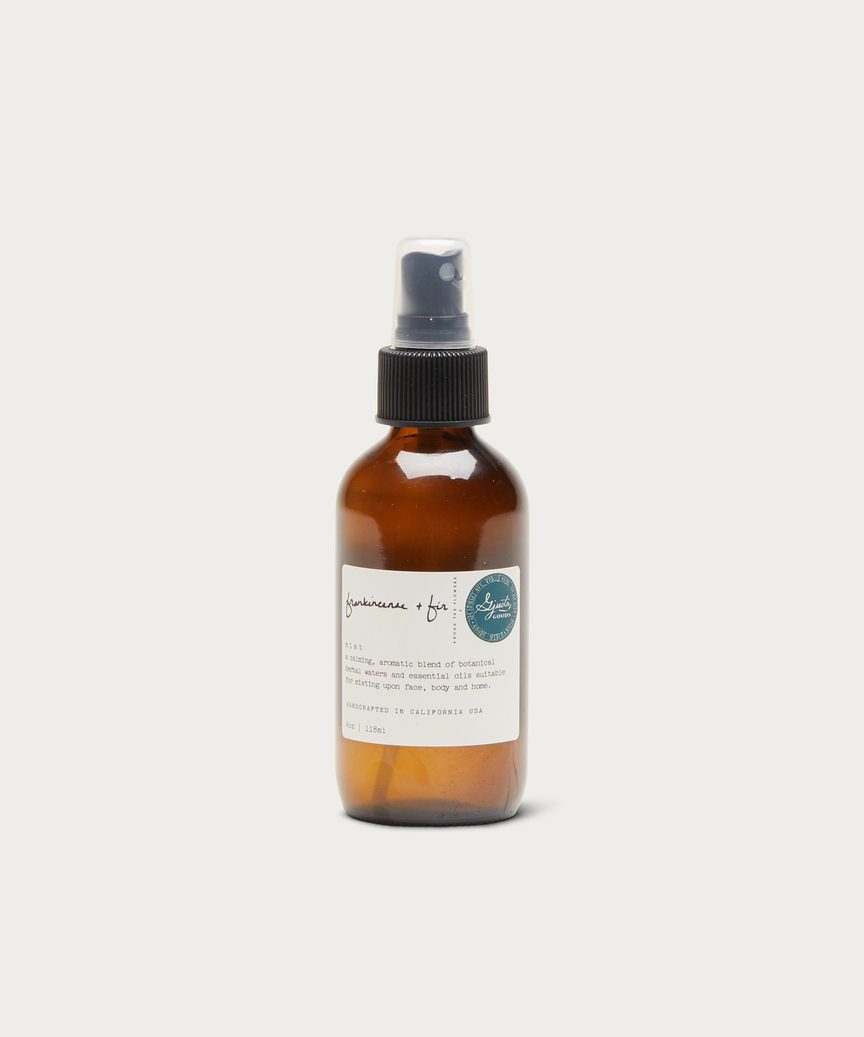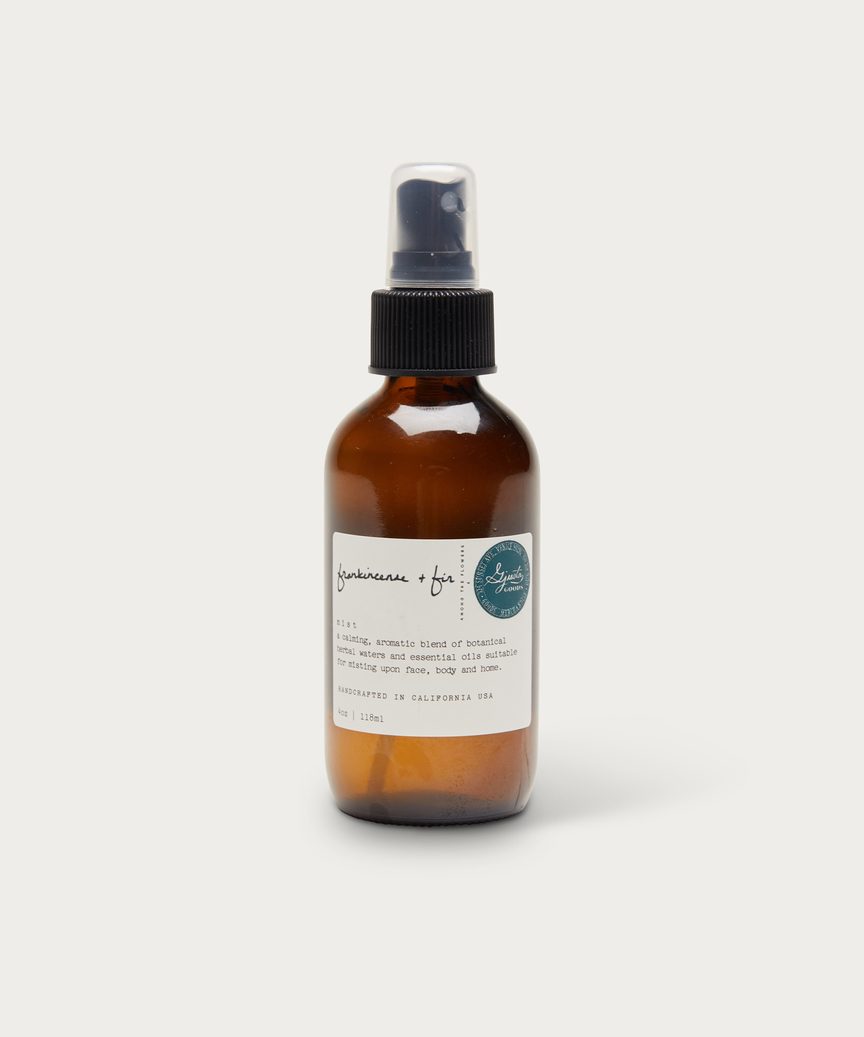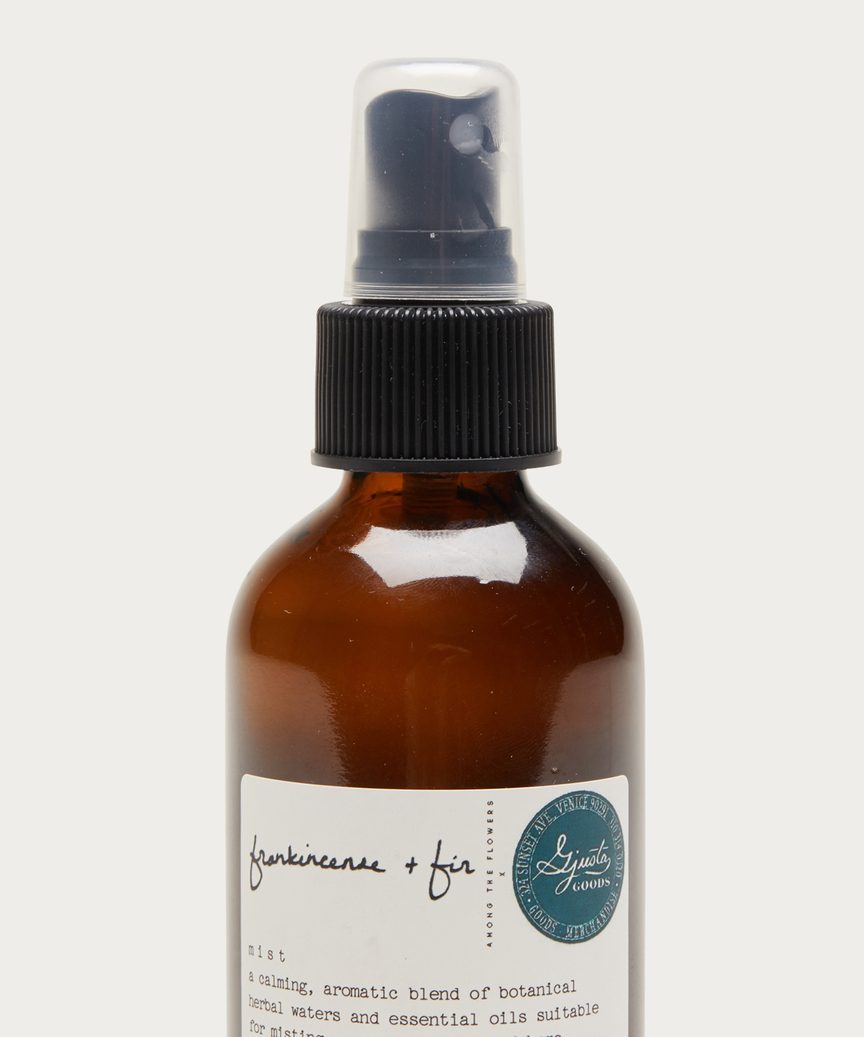 Gjusta Goods
Frankincense & Fir Facial Mist
Or 4 payments on orders $200+

The frankincense & fir facial mist from Gjusta Goods is a calming, aromatic blend of botanical herbal waters and essential oils suitable to mist on the face, body, and around the home. Calming, relaxing, and soothing notes of lavender, frankincense, cedarwood and orange revive the spirit and ease the mind.
Materials
Ingredients:
Lavender water, distilled water, essential oils of lavender, frankincense, Texas cedarwood, orange.
Additional Details
Handcrafted in California.